! Herman Samso, 2031-20151015(c)Copyright. e-mail: h.samso@gmail.com >
---
delfin | xmus | fruitXterm | xcoor | video clips | The BITS Club
---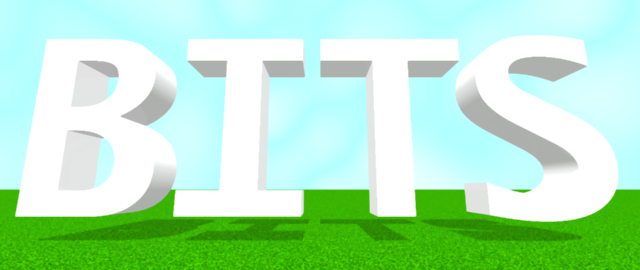 BITS
The BITS Club Welcome You!
Here you find intros and demos coded by BITS.
These are the binary files or executable programs.
The title and icon at the name tell,
if the program runs in Your machine.
There is also a page showing screenshots.
Most of the work is based on
M68000, i8086, M6502, ARM processors.
The more modern programs are
written in Java or C, making them
portable to any other system.

Programming Languages
MIPS, Sparc, 68000, ARM, 8086, 6502, Z80, C, Java, Perl, BASIC, shell scripts, ...

Computer Systems
Atari XL, Atari ST, Commodore C64, Commodore Amiga, Game Boy Advance, PC Linux, PC Windows, PC MSDOS, GamePark32, ZX Spectrum, Java, ...

Scene Party Competitions
RAWW, FOReVER, BeachParty, OutLine, Inspire, PDRoms, @Party, PixelJam, Flashback, Grep Green, Icons, SceneCon, Sommarhack, Solskogen, ArtWay, Silesia, Demodays, Buenzli, Riverwash, Sundown, Stream, Function, Demosplash, TRSAC, Kindergarden, TMDC, Grep White, TUM, ...

Contact
For more information write to BITS
Table View
See the demos list as a table.
Screens View
See the demos list as a screenshots.
Buy
You may buy demostrations or donate to BITS.
Bank money transfer to:

Receiver: Herman Samso

IBAN: ES14 0182 0761 2902 0161 8222

Concept: Your email, and demostration numbers.

Shopping Cart
As the shopping cart isn't yet functional,
please,
download N software programs and
then pay N coins with the blue (DONATE) button.

INTROS AND DEMOS

Commodore C64

Atari XL

ZX Spectrum

Commodore Amiga

Atari ST

Atari STE

Game Boy Advance

Game Park 32

Windows

MS-DOS

Linux

Java
GAMES

Commodore C64

Atari XL

ZX Spectrum

Commodore Amiga

Atari ST

Game Boy Advance

GamePark32

Windows

MS-DOS

Linux

Java
TOOLS AND UTILITIES

Commodore C64

Atari XL

ZX Spectrum

Commodore Amiga

Atari ST

Game Boy Advance

GamePark32

Windows

MS-DOS

Linux

Java
Screenshots

---
delfin | xmus | fruitXterm | xcoor | video clips | The BITS Club
---
You are visitor number:
---
BITS © 2031-20151015 So_o2